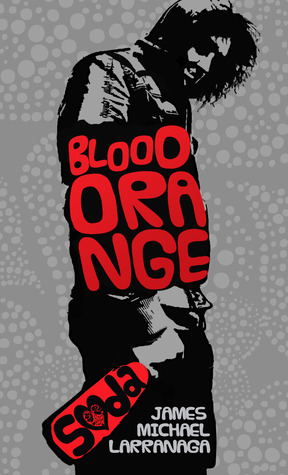 Blood Orange Soda
James Michael Larranaga
JML
From Goodreads : Darius Hunter is a bullied high school freshman. When he drinks Blood Orange Soda to transform into a Vampire and earn respect, he soon learns life as a Vampire has its own challenges.

Set in the future on the rural landscape of St. Cloud, Minnesota where pre-Vampire teens are required by the government to take a daily Red pill to prevent their urge to bite, Blood Orange Soda is a coming of age story of love, life and death.
My Review: I would like to thank Netgalley and the publisher for a copy of this book for my honest review.
I enjoyed this book. It was quite interesting to see such an unusual take on the whole vampire story. The main character Darius is half vampire half human and is trying to decide if he want to become a vampire or stay human. Society has a ne drug called "Reds" that stops the transformation. Blood Orange Soda that speeds up the transformation.
Darius is your typical teen boy, bullied at school for his Goth appearance. Dealing with the illness of his mother and going through life without his father. He struggles and grows with each new experience. I would have liked to see more development with the supporting characters of this book to enrich the story, but this reads more like a diary of Darius's experiences and that was an intriguing story in itself.