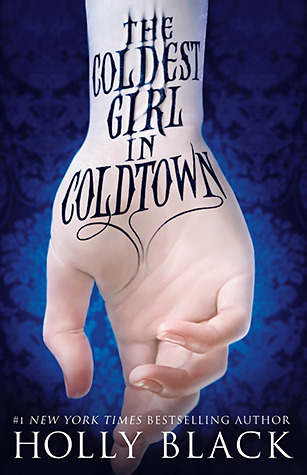 The Coldest Girl In Coldtown
Holly Black
Little Brown Books for Young Readers 
From Goodreads:
Tana lives in a world where walled cities called Coldtowns exist. In them, quarantined monsters and humans mingle in a decadently bloody mix of predator and prey. The only problem is, once you pass through Coldtown's gates, you can never leave.

One morning, after a perfectly ordinary party, Tana wakes up surrounded by corpses. The only other survivors of this massacre are her exasperatingly endearing ex-boyfriend, infected and on the edge, and a mysterious boy burdened with a terrible secret. Shaken and determined, Tana enters a race against the clock to save the three of them the only way she knows how: by going straight to the wicked, opulent heart of Coldtown itself.
My Review :
This book was good but I was not blown away by it. I must admit the story was different than other vampire stories I have read and I did enjoy parts of it. I could not understand why Tana would risk her life for her ex-boyfriend and a stranger she finds chained up. If I was surrounded by corpses I would get the He** out of there not look for survivors. So I had a hard time connecting to the main character. The description of the Coldtown was unique and enthralling. I really liked that aspect of the book and vampires and human interaction was interesting. I will read more of Holly Blacks work but this book left me glad I got it from the library and did not believe all the hype around it.