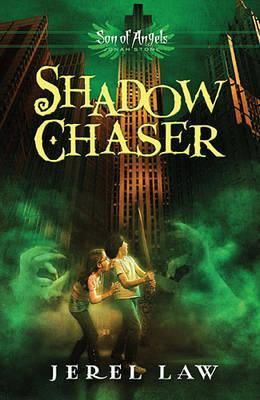 SHADOW CHASER
Jerel Law
Thomas Nelson Publishers
Many months have passed since part angel siblings Jonah, Eliza, and Jeremiah Stone began their angelic training. As part angels, or "quarterlings," the siblings joined other children of nephilim to begin honing their special powers.

In this third installment in the Son of Angels series, Jonah's story comes to resemble a modern-day Job as he's faced with trials that affect his health, strength, relationships, and most-prized possessions. As he and the other quarterlings prepare for mid-term exams, their powers are tested once again in the most fierce battle against Abaddon's forces yet. Will Jonah's faith in Elohim continue to persevere as he fights Abaddon in his hardest battle yet?

Parents today are looking for fiction that makes Christianity and the Bible exciting for their kids. This series is the first Christian answer to Percy Jackson and the Olympians, the Kane Chronicles, the Secret Series, and other middle-grade series packed with action, adventure, and supernatural fights. But the message is solidly based in Scripture, conveying God is always in control.
My Review: I have read all the books in this series so far and they blow me away. I wanted a book I felt safe to have my middle grader to read and this series is it. I also like the Christian aspect of this book it explains things well but is not preachy in any way. This series is the best thing to come along in a while that parents can let children of all ages read and enjoy. Another home run in my book for Jerel Law . Hope I get to read more of his wonderful writing.