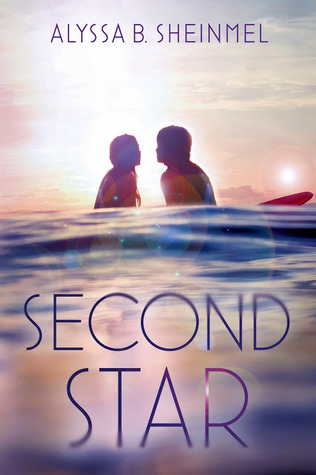 Second Star
Alyssa B. Sheinmel
Farrar, Straus and Giroux
From Goodreads:
A twisty story about love, loss, and lies, this contemporary ocean side adventure is tinged with a touch of dark magic as it follows seventeen-year-old Wendy Darling on a search for her missing surfer brothers. Wendy's journey leads her to a mysterious hidden cove inhabited by a tribe of young renegade surfers, most of them runaways like her brothers. Wendy is instantly drawn to the cove's charismatic leader, Pete, but her search also points her toward Pete's nemesis, the drug-dealing Jas. Enigmatic, dangerous, and handsome, Jas pulls Wendy in even as she's falling hard for Pete.
My Review:
I would like to thank Netgalley and the publisher for this book in exchange for my honest review.
I have been reading fairy tale retellings for a while and when I saw this one I said Yes. Peter Pan is one I have not seen before and I was drawn to it. I liked this book and the plot was good. Wendy looking for her twin brothers, surfers who are missing and assumed dead. Wendy not believing in their demise goes on a journey to find them. Then she meets Pete, Belle and Jas. I did squeal with joy every time I saw a reference to the old tale of Peter Pan and read on excitedly, but it was good enough and different enough that at moments you forget it is a retelling. Surfing instead of flying, biker bar and drugs. This was a radical retelling and I think the touch of new and old mixed well in this book . This was about to get a four star rating until the end. I was disappointed in the ending because the book just seemed to be begging for a sequel, but at last it was not meant to be.